THE FLEXVOLT SYSTEM HAS ARRIVED AT FARM & HOME SUPPLY!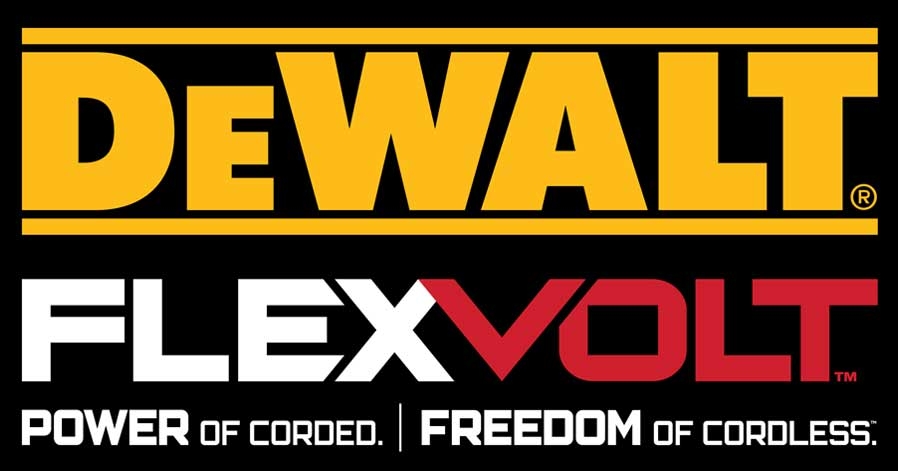 Learn more about the FLEXVOLT system.


FLEXVOLT FAQs

What is FLEXVOLT?
FLEXVOLT is DeWalt's new voltage-changing battery and lineup of groundbreaking 60V MAX and 120V MAX cordless tools.
As DeWalts says, "the power of corded, freedom of cordless."
Do I have to worry about changing voltage or does it do it automatically?
No! The FLEXVOLT systems does it automatically!
Simply insert the battery and get to work.
What about my 20V MAX tools - are those obsolete?
No! The new FLEXVOLT batteries are backword compatible and will provide up to 4x the runtime!
The FLEXVOLT system expands your toolset, providing increased value and just-right tool selection.
What sort of FLEXVOLT tools are available?
You'll find grinders, drills, and saws for a variety of personal, commercial, and industrial applications.
Selection may vary by store - stop in today and check them out for yourself, or browse inventory and pricing online.
I found some FLEXVOLT (and other DeWalt items) on different websites or marketplaces that weren't authorized dealers. Why buy from an authorized dealer?
Authorized dealers sell a wide range new, fully-warranted products, provide excellent customer service, and have the backing of DeWalt for training and support.
Farm & Home Supply is proud to partner with DeWalt to provide premium tools and accessories.
What sort of warranty does DeWalt offer for their products?
The warranty details vary depending on the type of product (eg: battery vs. tool, hand tool vs. power tool). Please visit DeWalt's warranty page for details.
DeWalt stands behind their products and believes a solid warranty package ensures the safety, reliability, and service their products are designed to deliver.
Can I buy FLEXVOLT products in your stores? Online on this website?
Yes and yes! Click here to browse online. Visit our stores page for locations and hours info.
The FLEXVOLT line is just a fraction of our total DeWalt line.
Where will I get the best deal, in a store or online?
Our physical stores and website may differ in their promotions and pricing. Please contact your local store or website customer support for details.
Some DeWalt products are only available for in-store purchase.

>>> Looking for DeWALT products? Click here to browse the DeWALT power tools page. <<<

Not all DeWALT products available online. Some shipping and promotion restrictions apply. View our shipping and FAQ pages for details.
Note: this page is best viewed on a tablet or desktop device.